The traditional festival of Bach Dang was launched on April 7 at Tran Hung Dao temple – Vua Ba shrine in Quang Yen town to mark the 1084th (938-2022), 1041th (981-2022) and 734th (1288-2022) anniversaries of the Bach Dang Victories.
In a solemn and respectful atmosphere of the opening ceremony, delegates and visitors recalled the glorious victories of the Tran dynasty in the fights against foreign invaders on the historic river of Bach Dang.
After that, the procession of the Tran Hung Dao statue took place along the road from Tran Hung Dao Temple and Vua Ba Shrine to Yen Giang Communal House, forming a large procession stretching across the streets of Quang Yen town.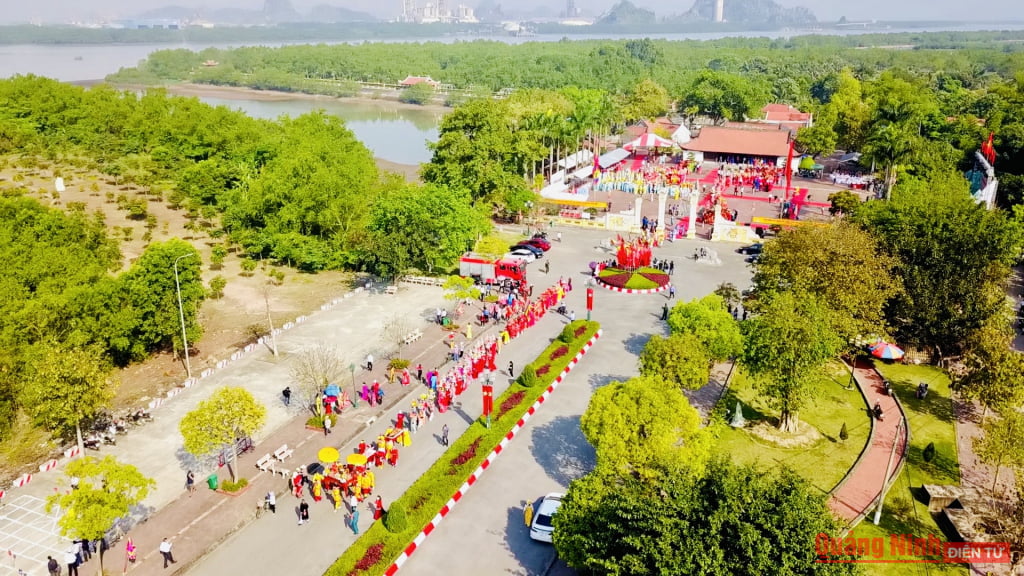 During the three-day event, local people and visitors have been experiencing interesting activities such as a calligraphy exhibition at Bach Dang Special National Monument Center, an OCOP trade fair, folk music performances, folk games, etc.
Located in the marshy zone of Yen Giang Commune, Quang Yen Town, Quang Ninh Province, Bach Dang heritage site was officially recognized as one of Vietnam's historic vestiges on March 22, 1988; the 700th anniversary of a great victory at Bach Dang against Mongol invaders.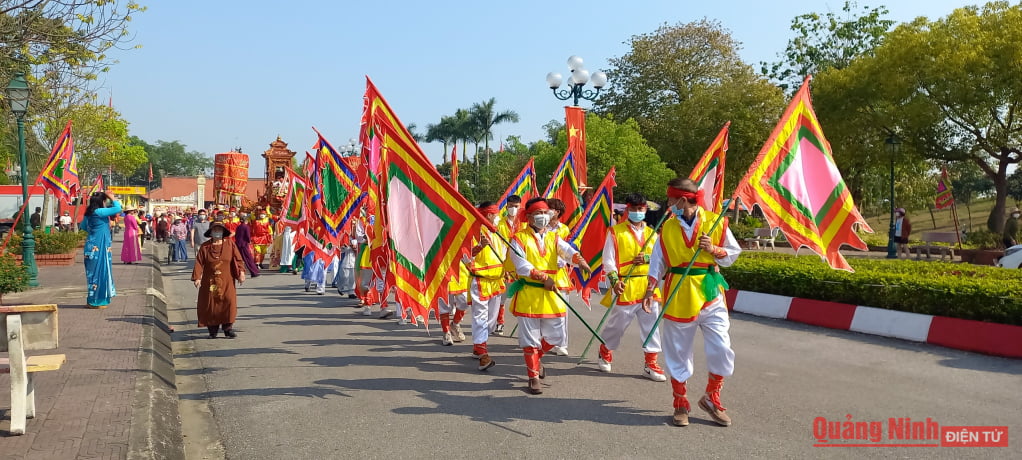 The well-known battle on the Bach Dang River in 1288 under the leadership of General Tran Hung Dao was a glorious victory, which marked in the Vietnamese history against the invaders. It was an evidence of the glorious feat of arms and force of 7,000,000kg rice food led by Truong Van who went to Thang Long by road and water way.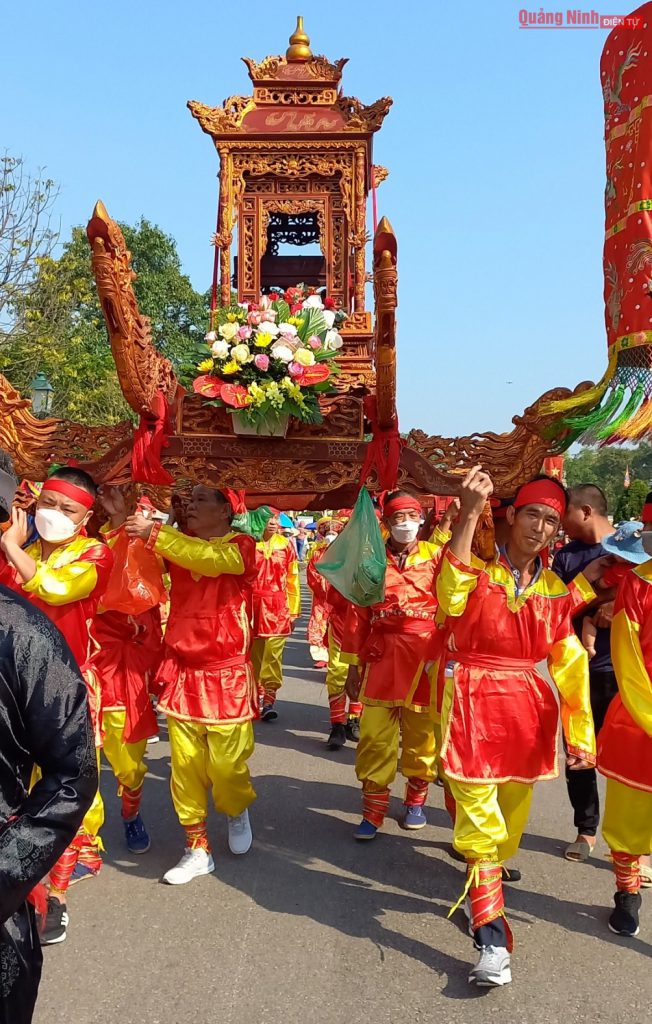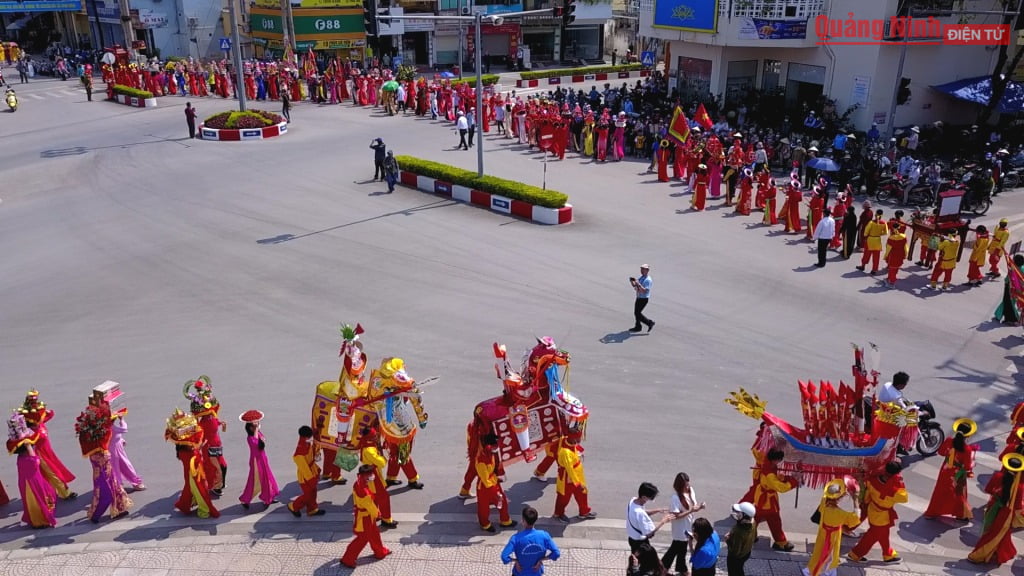 The ruling Tran Court organized a plan of strategic withdrawal, and established guerrilla warfare to wear down their enemy. The invading forces dwindled, tried by both the climate and the constant attacks and were forced to withdraw. Tran Hung Dao had his men plant steel-tipped wooden stakes in the bed of the Bach Dang River to create a line of defense blocking the Mongol retreat.
Bach Dang historical site was recognized as a Special National Relic in 2013. Quang Ninh province has taken effective measures to continue raising the value of this historical site since a planning scheme on expanding and developing the Bach Dang heritage site was also approved by the Government.