Halong Bay has been known for its beautiful and poetic scenes for a long time. However, it also attracts visitors with its delicious specialties. One of them is the traditional grilled chopped squid many people seek for when coming to this UNESCO heritage site.
Grilled chopped squid is one of the oldest foods in Quang Ninh province originated in 1946 by Tai Le – a cook of a foreign restaurant in the France domination. From that year to now, the tasty grilled chopped squid has been famous in the community of this area, they have made this food more famous to the visitors and to many other countries in the world.
Cha Muc
Cha Muc (a dish made from cuttlefish)
Ha Long Cha Muc is famous across the three regions of Vietnam. It has been considered the cuisine brand of Quang Ninh Province. Cuttlefish used to make the dish are big and fresh, caught in HaLong waters. Cha Muc in this area is pure, so it always has the typical delicious and crispy taste. After being prepared, cuttlefish will be minced, added pepper, fish sauce and shaped into pieces of proper size, dropped into a boiling oil pan and fried until they are yellowish brown on both sides. The fresh pieces of Cha from the stage of putting into the frying pan smell very good. The crispy and sweet Cha Muc served with the banh cuon and the sour, sweet and spicy taste of dipping sauce will make an unforgettable impression on diners.
Sa Sung
In Quang Ninh, Sa Sung in Quan Lan Island, Van Don District is famous for being the most delicious in Viet Nam. Fresh Sa Sung can be used to cook with lolot leaf, stir-fried with celery and leek or kohlrabi, or to cook porridge. Dried Sa Sung can be dry-fried, grilled and served with beer or alcohol, or used to sweeten the broth of noodles.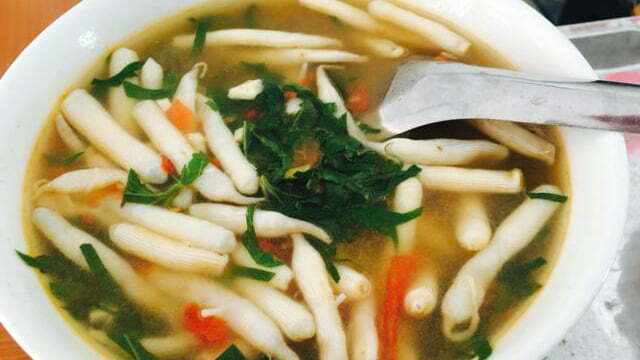 Sam (Horseshoe crab)
In order to prepare dishes from Sam, it is required to use a couple of Sam (one male and one female). Sam can be used to prepare many dishes such as Tiet Canh Sam (a dish made from Sam's blood), Sam soup, raw Sam, sweet and sour stir-fried Sam, grilled Sam thighs, cha Sam, grilled Sam, Sam hot pot, Sam soup with eggs, etc. which you will not forget the taste of the seafood if you have a chance to enjoy.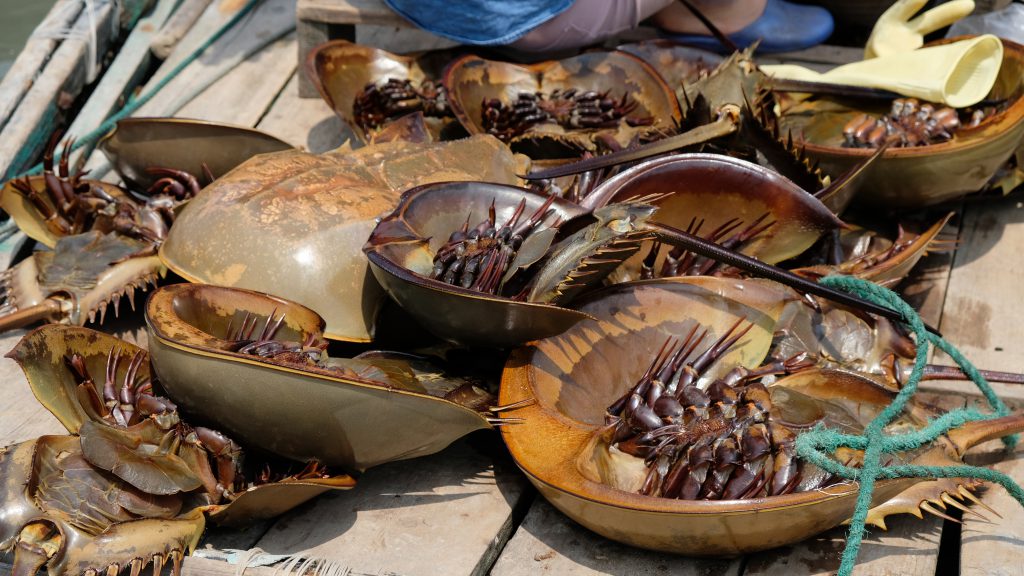 Grilled oysters
After being rinsed, oysters will be grilled in charcoal fire immediately after it is ordered. Therefore, the dish is always served hot. After drinking the clear and greasy oyster fluid, tourists should dip the meat in salt mixed with lemon and chili, a simple but tasty dip sauce.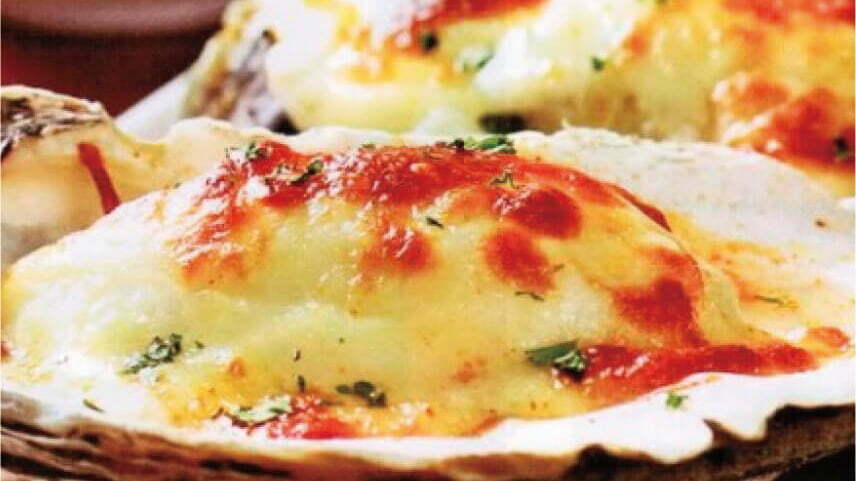 Tu Hai
It is also called "Oc voi voi", a highly economic seafood that is widely raised in Van Don Island District. This dish is tasty, sweet, crispy and nutritious. You can prepare a lot of delicious dishes from "Tu hai" such as: Steamed Tu hai; Grilled tu hai; Tu hai stir-fried with tamarind sauce….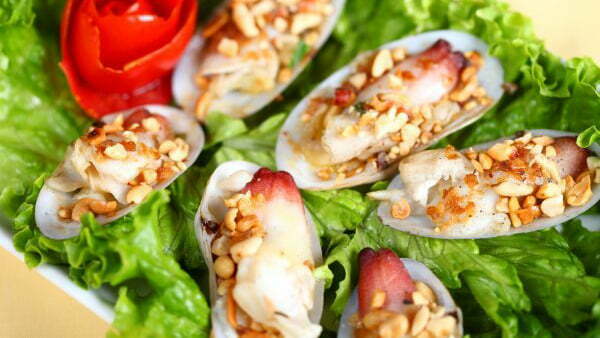 squid
Squid in Co To is famous for being tasty with a more distinctive flavor than those caught in other areas. Medium dried squid can be used to prepare many tasty dishes such as grilled medium dried squid with salt and chili, fried one-dried squid, one-dried squid grilled by charcoal, medium dried squid stir-fried with tamarind…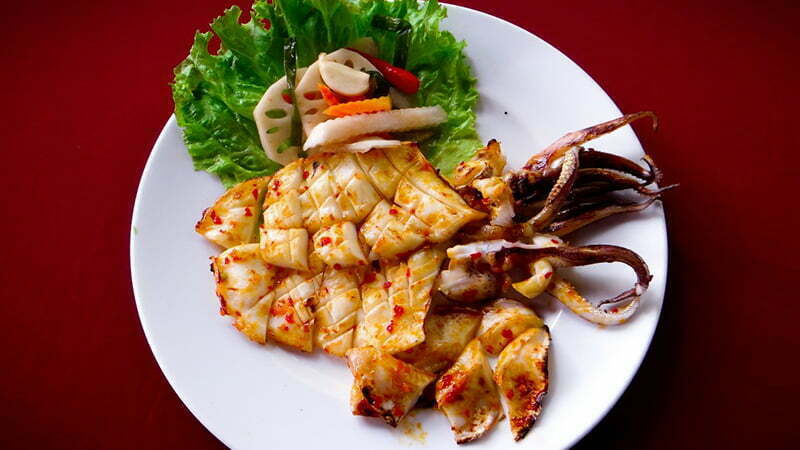 Khau nhuc
This is a dish that is processed very carefully with the main ingredients – pork combined with many different types of spices. The finished "Khau nhuc" must have a yellow, soft, fatty color like cockroach, fatty taste of fatty meat, aromatic spices and sweet five-spice powders. "Khau nhuc" meat can be served with rice, bread or white sticky rice.