Location: Quang Ninh Museum
Best for: All visitors
Entrance: Varies
Hours: 9:00 to 11:30 and 14:00 – 16:00, Tuesday to Thursday
Distance to city center: 26.9km (16.7 mi)
Overview
Spreading nearly 24000m2 on the most beautiful coastal road of Halong City, Quang Ninh Museum is not only an indispensable place for culture vultures but also a unique structure for youngsters to check-in. The museum's design takes inspiration from charcoal – the typical mineral of Quang Ninh Province. From the outside, it looks like a giant black mirror.
Highlights of Quang Ninh Museum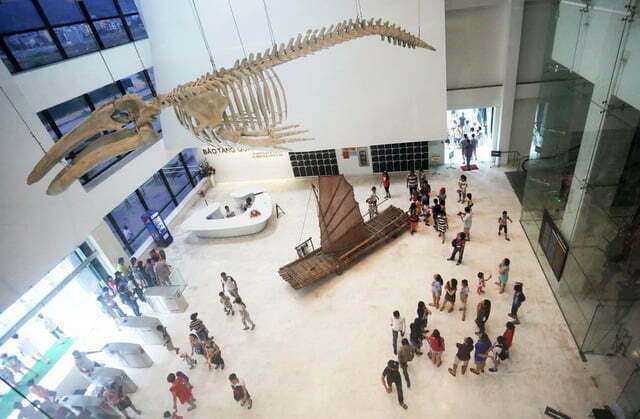 The whole museum consists of 2 floors:
First floor: this is a convergence of various whale skeleton and models of sailboat.
Second floor: this floor is modeled after a wooden boat and includes a huge source of the region's culture, history, and achievements in various fields. There is also a modern library comprising over 100.000 books, reading rooms, conference rooms, cafes, and even rooms for children.