In a destination as astonishing as Ha Nam Vietnam, alongside breathtaking natural wonders, divine religious and spiritual sites and time-honored craft villages, local delicacies are things that will surely attract every tourist. Narrowing down the list of the iconic Ha Nam foods is no easy feat. If you long for a real taste of this province, here are some must-try dishes:
Phu Ly steamed rice rolls: Unlike the steam rice rolls in other places, Phu Ly Ha Nam steam rice rolls do not include fillings, instead, they are served with grilled pork and fresh herbs, notably banana flowers and topped with fried shallots.
Anabas Noodles: This simple dish features a sublime mixture of crispy brown fried fish, elastic noodles, sweet mustard greens and rich-flavored broth. A warm and flavorful bowl of Ha Nam anabas noodles is surely worth a try.
Braised fish of Vu Dai craft village: The art of making braised fish has been passed down for generations in Vu Dai Village. Braised in an earthen pot with 10 different spices, the fish will surely satisfy every gourmet.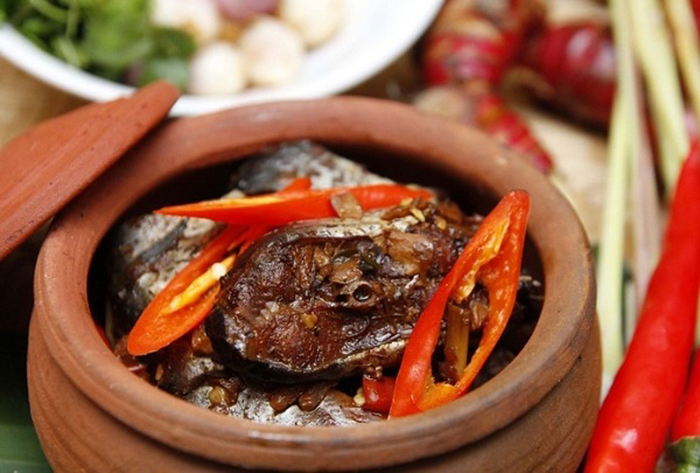 Chung Cake of Dam Village: Another famous Ha Nam specialty comes from Dam Village. The distinctive taste of the Chung cake there can be attributed much to the rain water used to boil the cake.
Binh Luc Fiddler Crab Sauce: The fiddler crab sauce is an indispensable part in the life of the locals in Binh Luc. Just morning glory plants or pickled eggplant fruits dipped in the sauce and served with plain steamed rice are enough for a feast of explosive flavors.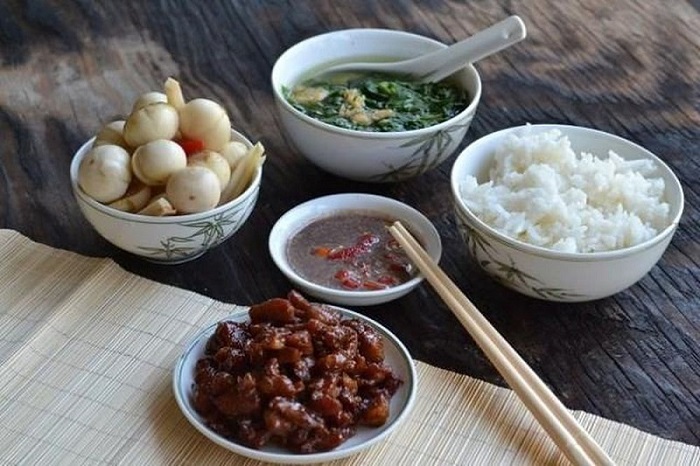 If you want to bring home something peculiar from Ha Nam Vietnam, Ly Nhan mandarin, Dai Hoang banana, Kien Khe Rice Crepe, and the nutritious Rau Sang Ba Sao commonly used for stir-frying with beef are among highly-recommended options.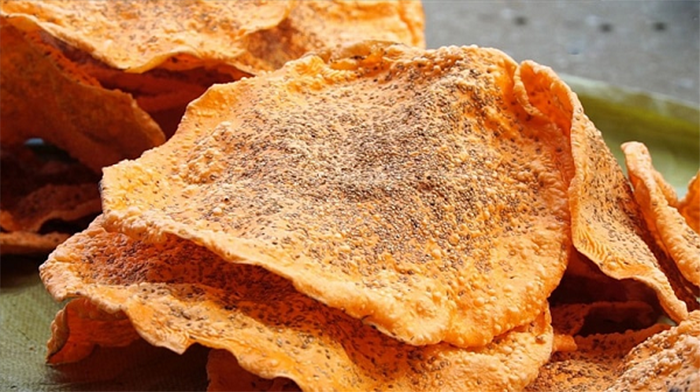 Source: Vinpearl.com