Location: Yoko Onsen Quang Hanh
Best for: Family, Couple
Entrance: 500,000-1,500,000
Hours: 8:00-18:00, Everyday
Distance to city center: 15.5km (9.6 mi)
Overview
Since its launch in 2020, Yoko Onsen has soon become a new tourist draw in Quang Ninh Province, which has hitherto been famous for the world heritage site Halong Bay. It is proudly Vietnam's first Japanese-styled natural hot spring, offering local and foreign visitors a chance to rejuvenate in the heart of nature.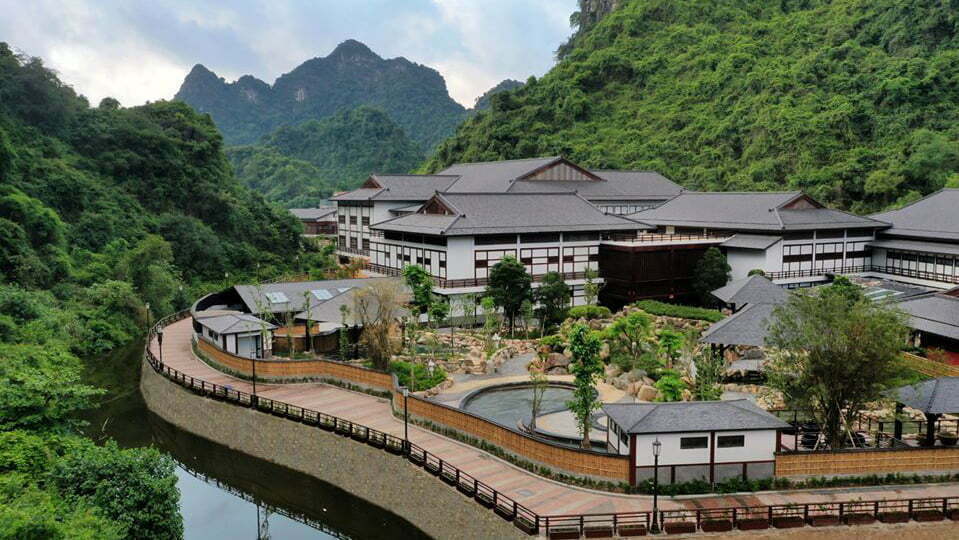 From above, slow-flowing hot springs winding around small wooden villas, bonsai-themed gardens create an exquisite and tranquil picture.
Location
Yoko Onsen is located 15km from Cam Pha City Center to the west. The resort is right on 18 Highway, convenient for many means of transportation to access.
From Tuan Chau pier or main Halong area, it takes around 30 minutes to get there by car. Currently there is no direct bus route but if you stay at its affiliated facility (Premier Village Halong Bay), transfer may be offered.
Services
Yoko Onsen attracts visitors for several places of interest and beautiful check-in points. Besides, high end, unrivaled services are irresistible for any guests coming there once.
Soak up the hot springs
Natural mineral hot springs in Yoko Onsen are great relaxing places for rejuvenating and pampering your body. Pure hot water without any impurities can release all stress, fatigue, and improve your health.
Yoko Onsen includes 25 onsen baths and 18 pot baths for men and women both indoor and outdoor. Guests can choose amongst garden bath, pot bath, rock baths, whirlpools, cave bath, Jacuzzi, carbonated bath, and foot bath.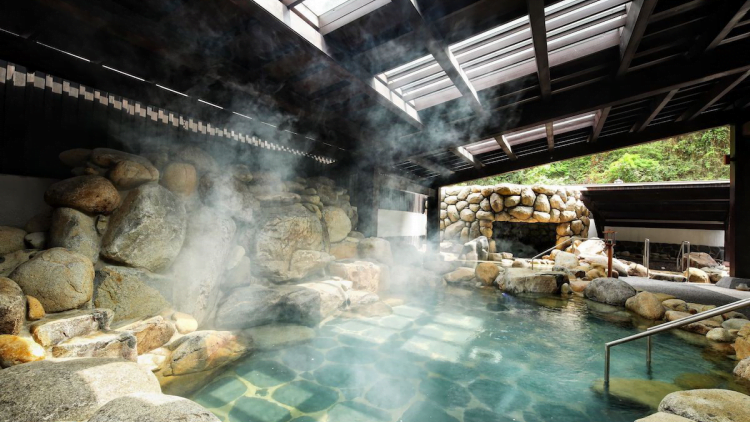 Stimulate Circulation With Sauna and Spa Services
For those who love to stay inside a sauna room, Yoko Onsen provides a rock sauna, stadium sauna, cold sauna, Loyly (flush, salt rock) – an authentic Finnish sauna method, and water bath.
Additionally, spa services here also escalate to a new level with traditional Japanese treatments namely Shiatsu Massage, Sei-Tai Massage, and foot massage.
Stay Overnight in Japanese Village
If you want to have more time to experience all amazing services, the option to stay overnight in a Washitsu with a private bath and sauna is ideal. Those luxurious rooms well-appointed with indoor & outdoor onsen, tea & coffee facility, and AC are best-suited for couples and families for a great weekend getaway.