In addition to well-known spiritual sites and nature retreats, Ha Nam Province is also the place for long-established traditional craft villages. To get an insight into the local culture and tradition, don't forget to visit the 5 craft villages below:
Vu Dai Craft Village: Displaying the quintessence of Vietnamese cuisine imbued with national identity, Vu Dai craft village is the cradle of a much-loved traditional dish – the Braised Fish. Visiting Vu Dai on the days before the upcoming Lunar New Year, tourists will have the opportunity to indulge themselves in the bustling and jubilant atmosphere as well as the pervasive aroma of braised fish coming from the kitchen all over the village.
Nha Xa Craft Village: Located on the left bank of the Red River in Moc Nam Ward, this village specializes in making silk. In Nha Xa Village, you can not only handpick a high-quality swath of silk to your taste but also enjoy a serene village scenery that is typical of Vietnam's Northern Delta.
Thanh Ha Craft Village: Embroidery has emerged in the village for over a century. Each needle is done with great attention and passion to create such exquisite and painstaking embroidery works. The locals here are very welcoming and willing to teach tourists how to embroider.
Ngoc Dong Craft Village: As an expert in making bamboo and rattan craft products, Ngoc Dong Village outperforms many producers of the same category in the domestic market.
Doi Tam Craft Village: Inheriting the well-established 1000-year legacy of making drums, the village has relentlessly endeavored to innovate and produce superior-quality drums for a variety of purposes such as deity and ancestor worship, music performance, information transmission,….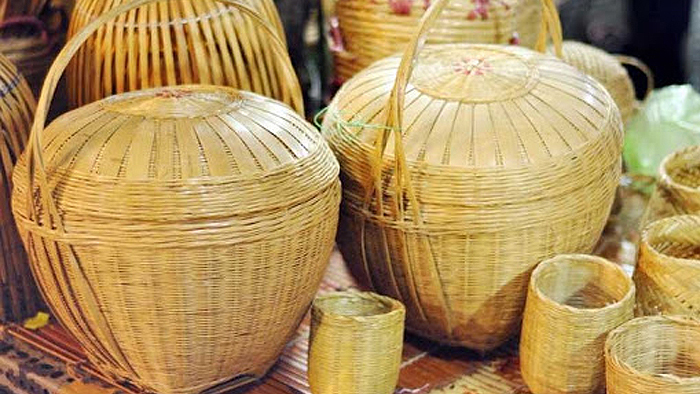 Source: Vinpearl.com